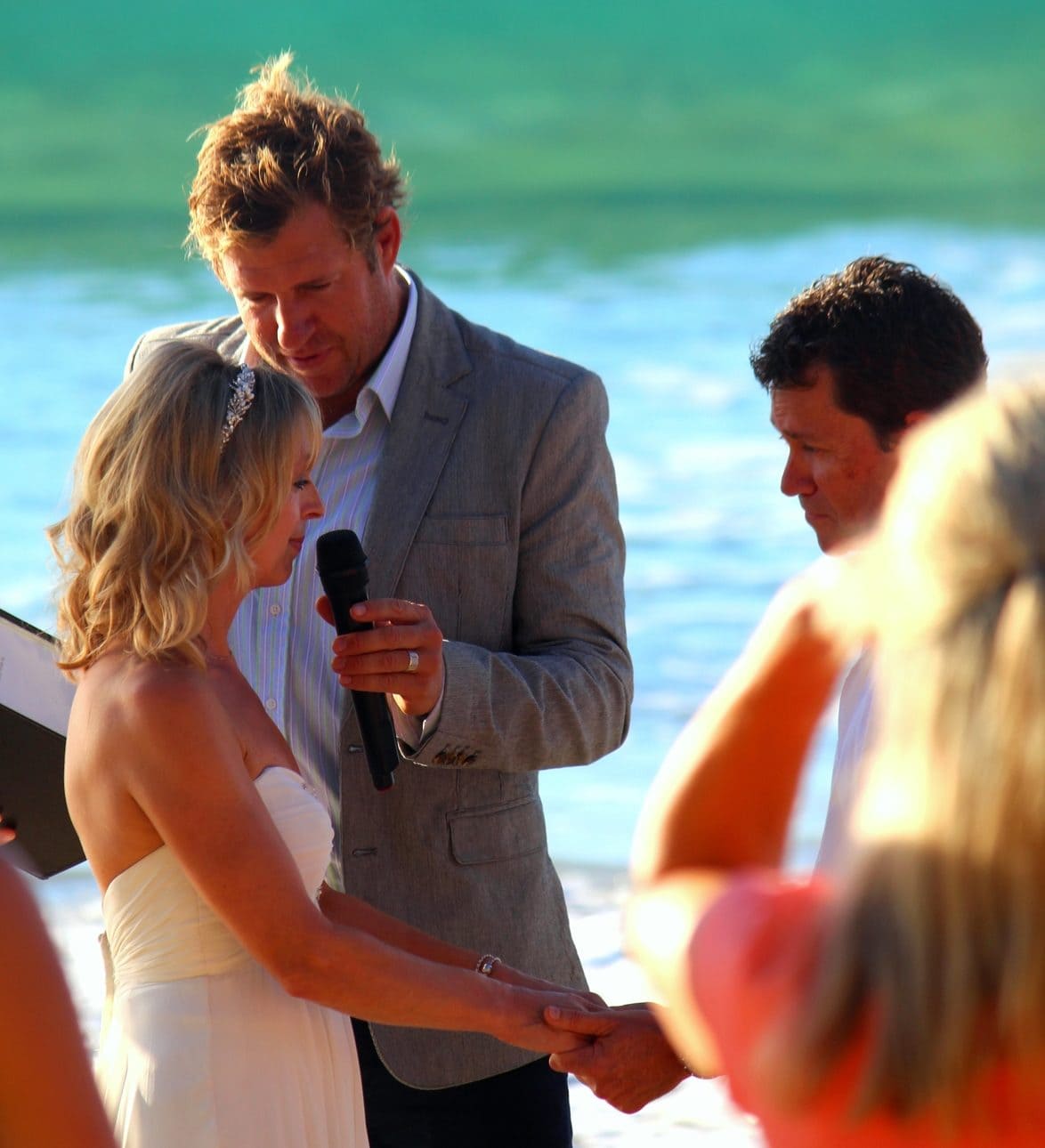 I got involved in weddings nearly 10 years when I was living in Noosa – I watched a few weddings after coming out of the surf, as there are so many weddings along Laguna Bay.  It really struck me how 'formal' these weddings were. I still think it exists because most people used to get married by religious institutions, they became very predictable and dare I say lacked positive feeling.  These days most weddings in Australia are conducted by celebrants and perhaps they tried to bring the formality of what they'd seen to their ceremonies. In my opinion, everything about Noosa, the coasts and the beach lifestyle says to me 'chill' and relax…and anything but super formal.
Couples getting married by the beach or river want their ceremony to reflect that same feeling.  They've come from hundreds if not thousands of kilometres away, dragged their best mates and family into to town for 3-4 days of celebration.  Wedding ceremonies should reflect this relaxed beach vibe. Make people feel welcome, don't try and stray into this formal 30-60 minute ceremony that has been 'written' like a nasty school assignment.  Wedding ceremonies should be full of laughs, fun, good vibes, relaxed and open.
When I was at Uni I hated lecturers that simply read the slides that they had created and distributed…I used to think, hey mate, I can read so please add something more to this than what is written down on some slide.  Give me some insight or tell me a story (tell it, don't read out your school assignment.). This again adds to the 'formal' vibes that we don't want when we're at the beach.
If you enjoyed this blog post, please share it with a friend.
Jay